Some examples of risk auto detection
Someone went to the bathroom during the night and did not come out

Usual wake up time is 8:30 to 9, and today is 10:30 and the user didnt wake up.

Inactivity period in certain rooms and certain moments of the day.

It´s 23:30 and the user did not come home yet.
How does it work?
Our advanced telecare system uses a bluetooth based sensors network, a state of the art solution in telecare market that allows us to detect risk situations automatically.
Pluging a simple and smart sensor in each room (living room, kitchen, bathroom, bedroom) we have information about the user behavior at home. This info is sent to our servers vía the mobile telecare device (3G), where it will be deeply analyzed with AI algorithms.
From this analysis we will get behavior patterns of the user at home and, therefore, be able to detect deviations in those patterns that might constitute a potential risk situation.
Once a risk situation is detected, we will alert (via APP notifications /email) relatives or caregivers, so they can check if everything is ok.
Set it up in 2 minutes
Just plug the 4 room sensors, switch on the mobile telecare device, and your are good to go!.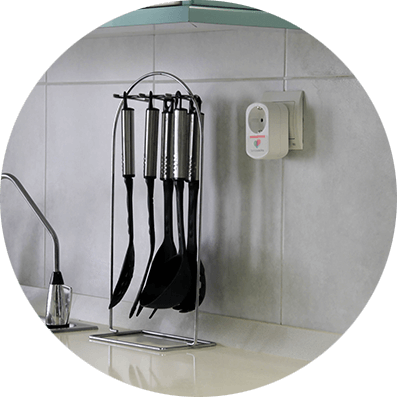 Sensokitchen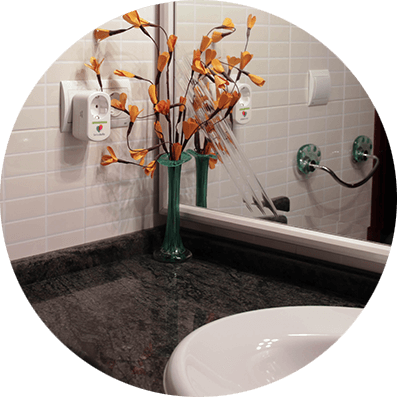 Sensobathroom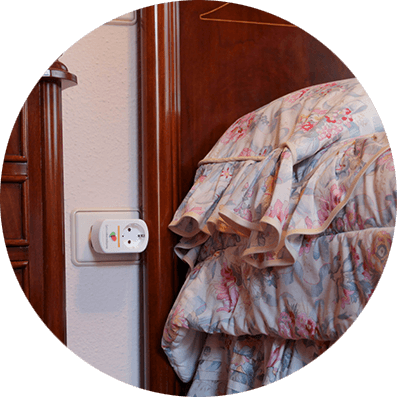 Sensobedroom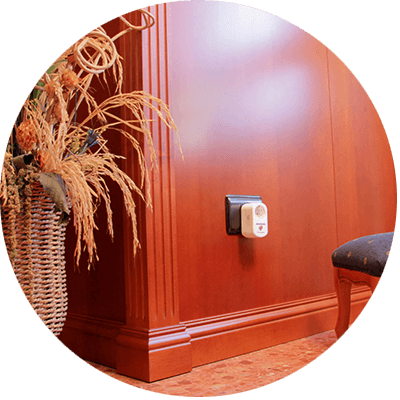 Sensolivingroom
TAKE A LOOK AT OUR FREQUENTLY ASKED QUESTIONS
GIVE US A CALL
900 52 58 24
DROP US A LINE
info@sensovida.com